Ivy X Pre-Contact Barrier is an invisible barrier to help protect against outdoor irritants. Ivy X Pre-Contact Skin Solution dries quickly and is non-greasy, sticky or clay-like, which is found in other products. There is also no wait time, simply apply Ivy X Pre-Contact to exposed skin and immediately start your outdoor task. Ivy X Pre-Contact is almost unnoticeable on the skin and washes off easily with soap and water. Our packaging come in Towelettes and Gel Bottles.
---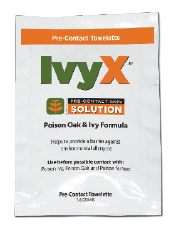 Ivy X Pre Towel 5 Pack
SKU:  83644-R
Price: $4.75
---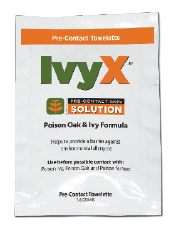 Ivy X Pre Towel 25 Clamshell
SKU: 83640-R
Price: $28.45
---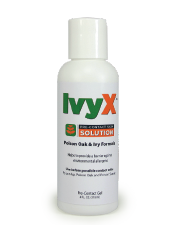 Ivy X Pre Gel 4oz Bottle
SKU: 83666-R
Price: $5.85
---
*We don't Ship Outside of the United States!