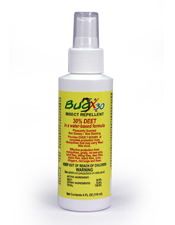 Bug X 30 Insect Repellent with DEET is effective for 7+ hours against: Mosquitoes, ticks, chiggers, fleas, gnats, red bugs, no-see-ums, sand fleas, biting flies, deer flies, stable flies, and black flies.

This new water base formula is:
Non-Greasy
Non-Staining
Low Odor
Water and Sweat Resistant
---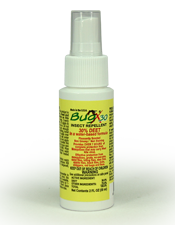 Bug X 30 Spray 2oz Bottle 
SKU: 12650-R
Price: $7.75
---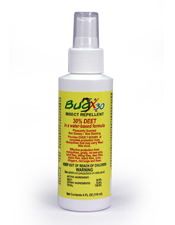 Bug X 30 Spray 4oz Bottle
SKU: 12651-R
Price: $15.00
---
*We don't Ship Outside of the United States!
LET CORETEX PRODUCTS
BE YOUR SKIN CARE SOLUTION!
Our formulas are of the highest quality available and were developed to meet or exceed all FDA standards.